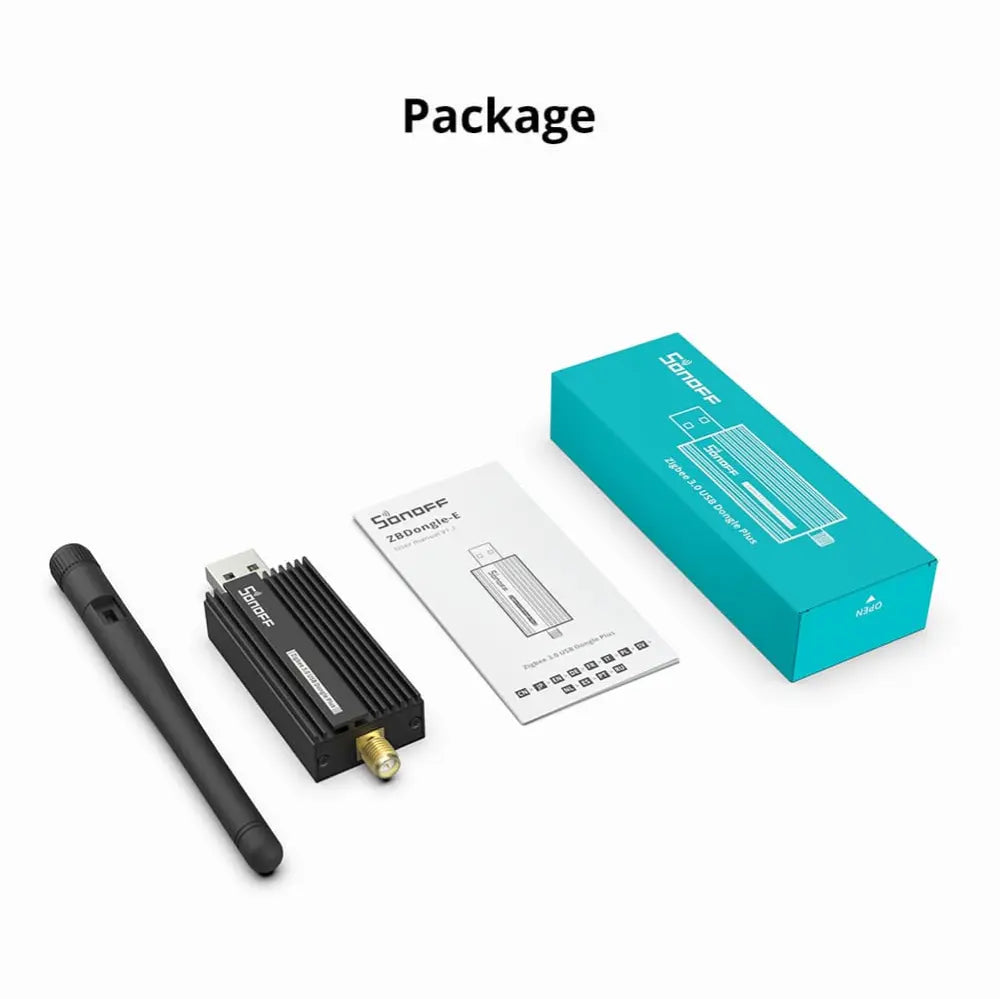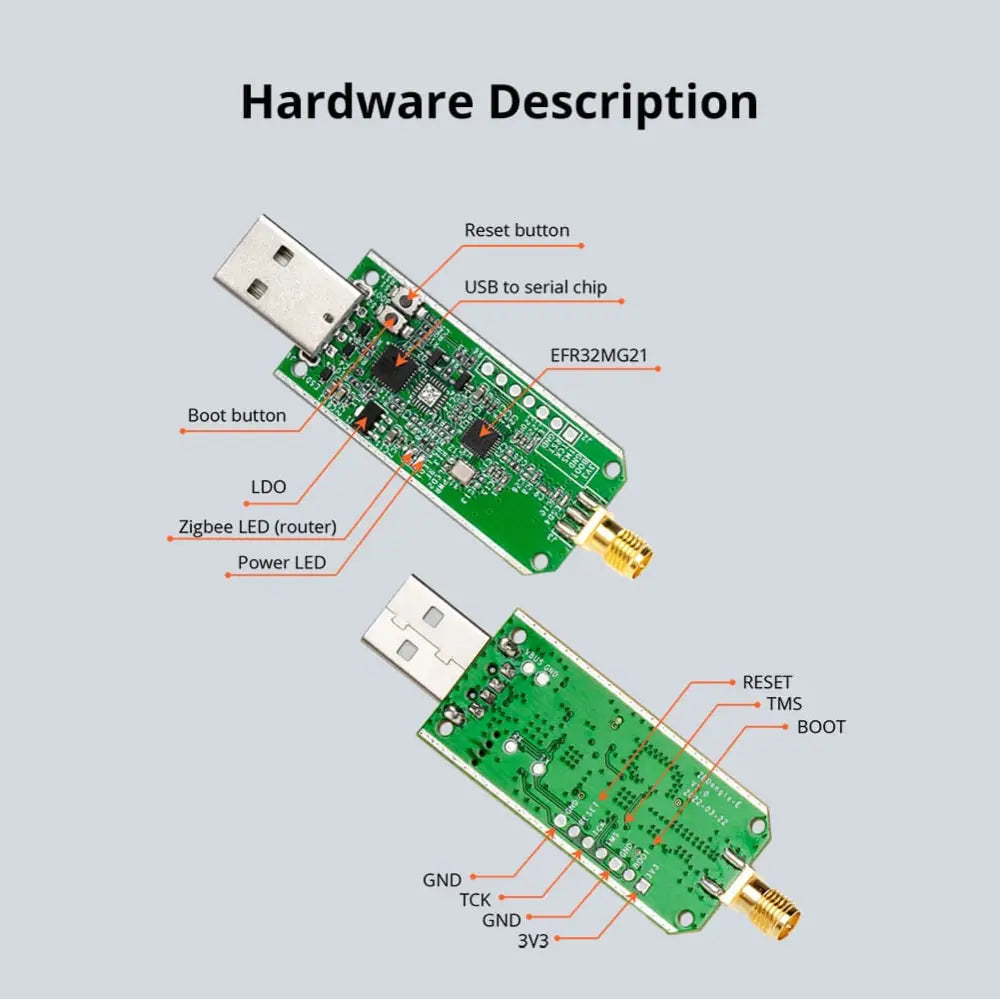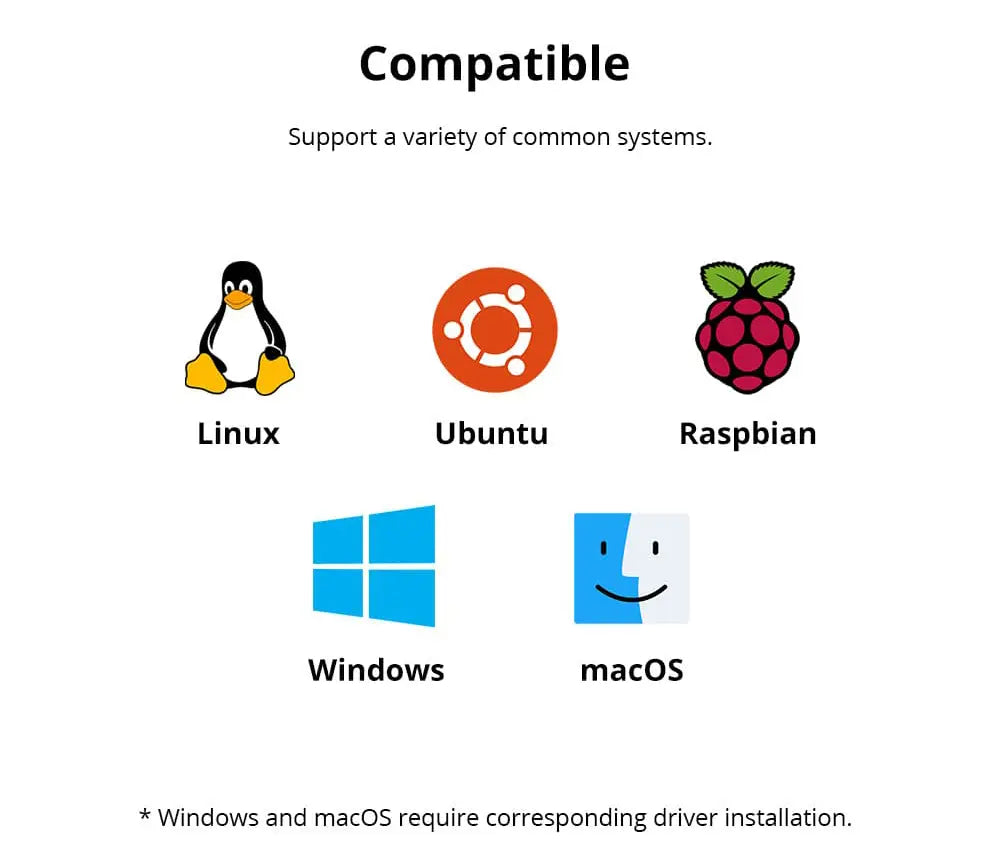 SONOFF Zigbee 3.0 USB Dongle Plus EFR32MG21 + CH9102F Zigbee USB stick
---
The Dongle Plus E is a universal Zigbee gateway that can be operated directly on the USB port of your PC. What is special about this device is that it supports Zigbee devices from all common manufacturers. From now on, isolated solutions are a thing of the past in your smart home!
Includes rotatable SMA antenna
Aluminum housing effectively cools and reduces interference with other signals
20dBm output power
Based on the EFR32MG21
Supports Home Assistant, openHAB, and more
A Zigbee gateway for all your smart home applications
The Zigbee wireless protocol is a very practical and, above all, widespread technology for the Internet of Things and your home automation. This also means that many hardware components are available and can be purchased cheaply: there are intelligent LED lighting, switches, motion detectors and even thermostats. No matter whether Philips Hue, IKEA Trådfri or Samsung Smart Things: They all basically use the same wireless protocol, but provide their own app and their own gateway. If you want to combine Zigbee devices from different manufacturers, you will quickly have several Zigbee gateways lying around, which could actually be avoided.
Use as a gateway or router
The dongle can be used either as a gateway (Zigbee coordinator) or as a router (signal extension). This is particularly practical for slightly larger apartments; in terms of range, Zigbee can be compared to WLAN. The dongle is delivered with either the coordinator firmware or router firmware .
Item includes:
1x Sonoff Zigbee 3.0 USB Dongle Plus E
1x SMA antenna
1x user manual