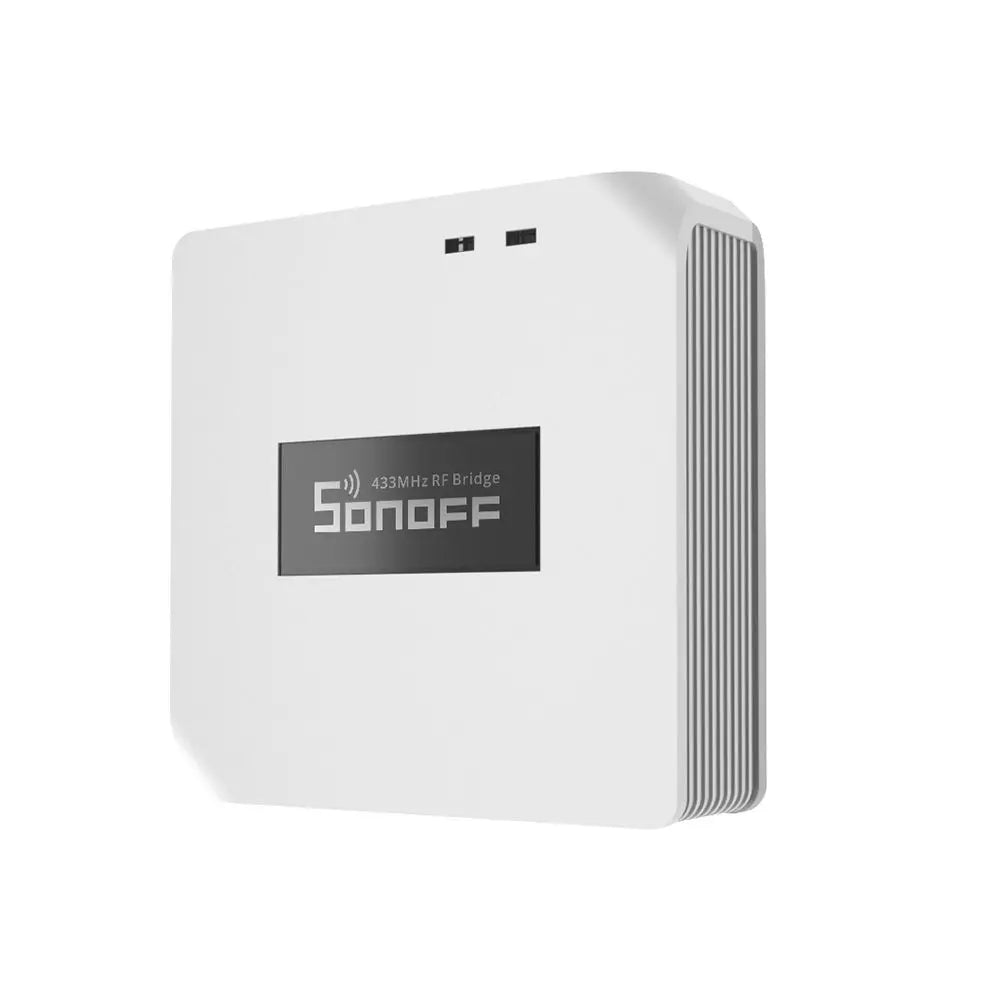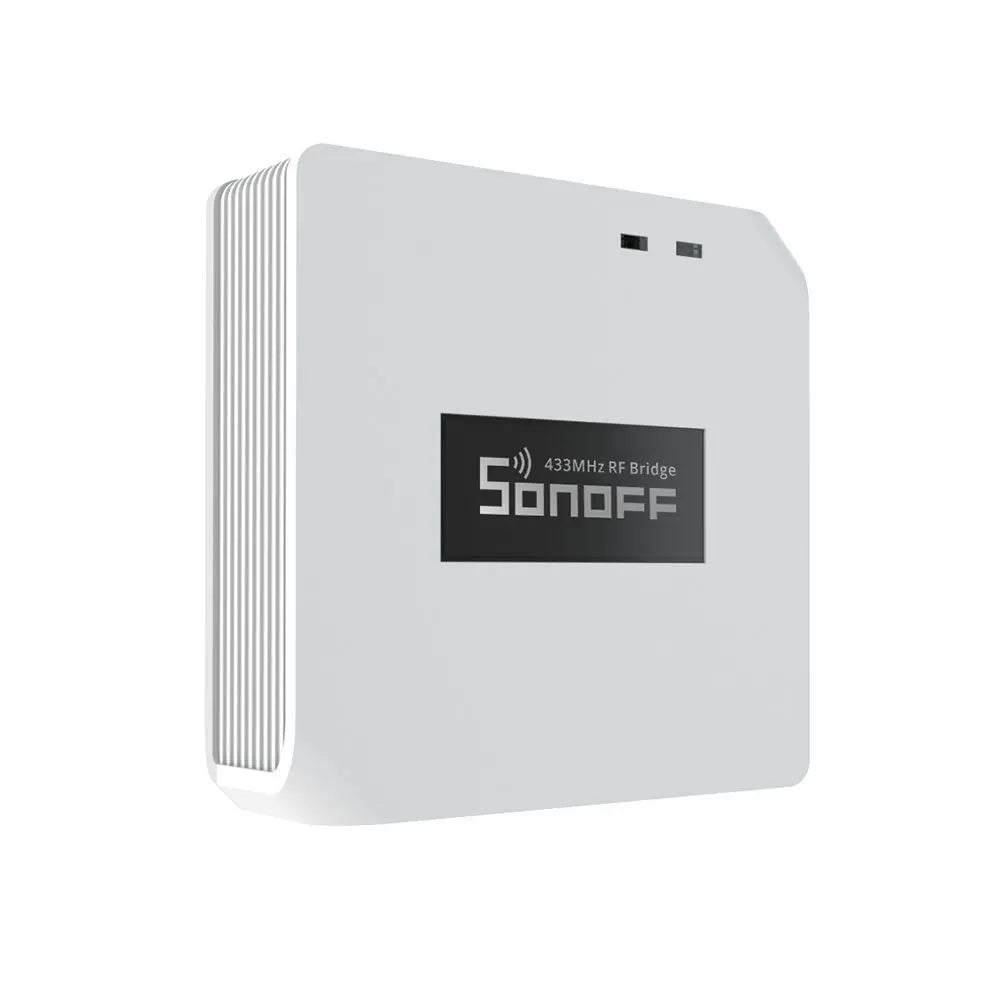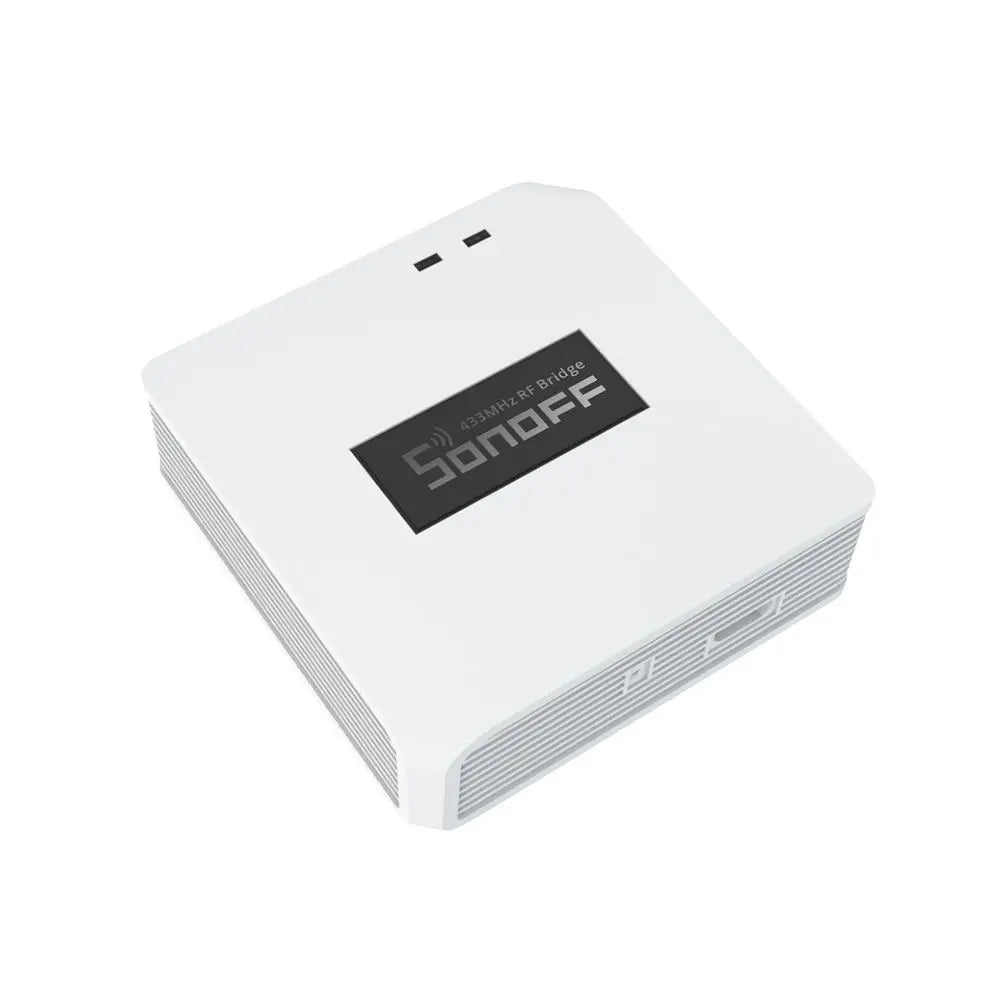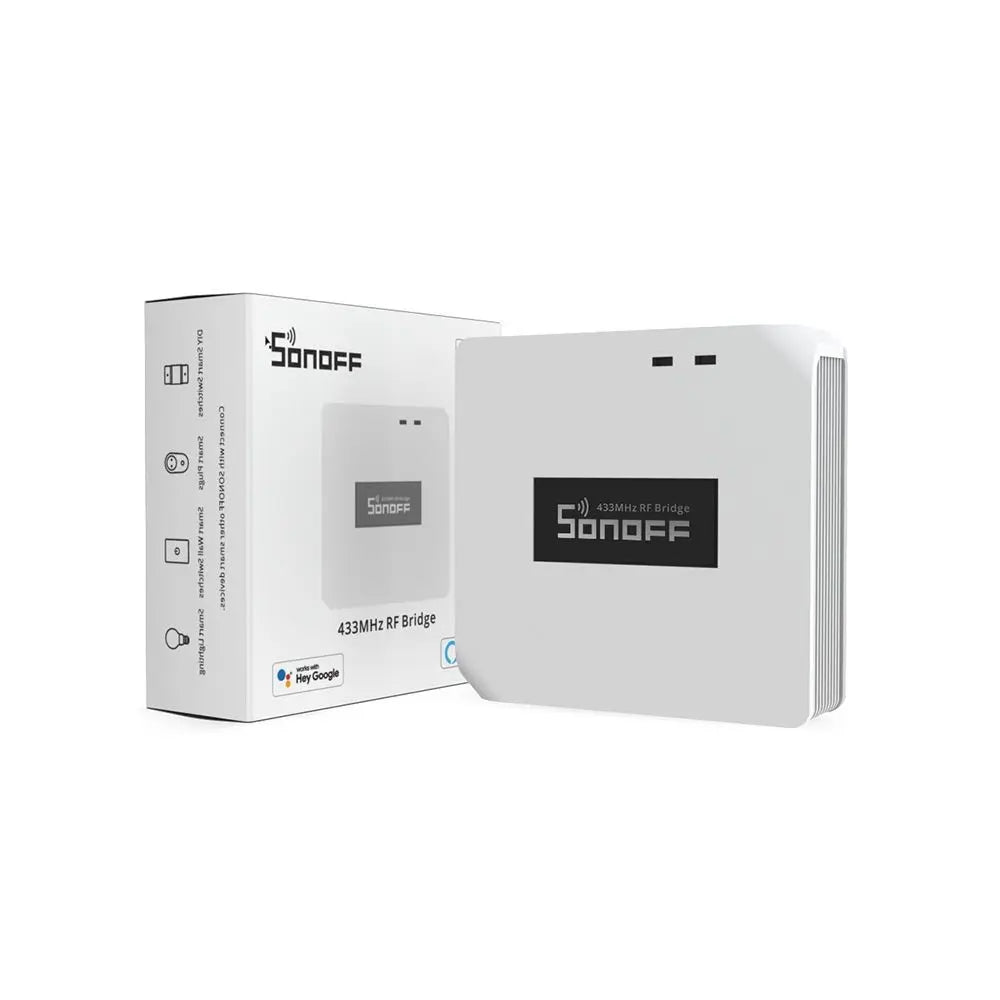 SONOFF RF BridgeR2 433 Smart Hub
---
The SONOFF RF BridgeR2 433 Smart Hub is used to convert the radio signals from an RF remote control into the signal from a Wi-Fi station. The advantage is that these RF devices can then be controlled with a smartphone. The Smart Hub is a kind of relay station between different systems for exchanging radio signals.
Power supply: 5 volts
Radio system: RF 433.92 MHz
Wi-Fi standard: Wi-Fi IEEE 802.11 b/g/n 2.4 GHz
Wi-Fi security level: WPA and WPA2
Two LEDs, one for each radio frequency
Housing color: white
Dimensions: 62 x 62 x 20mm
Weight: 40 grams
Use in buildings
How to use the Smart Hub


First, you download an app onto your mobile device. iOS and Android are available for this. Connecting to the RF controlled devices is done with a few on-screen instructions. Up to 16 devices can be controlled with the SONOFF RF BridgeR2 433 Smart Hub.
Program your devices


What's particularly interesting is that you can program the devices via the app. A device can be switched on regularly, warning tones can be programmed for certain triggers, or you can set a countdown: the device should not be switched off immediately, but only in 20 minutes. This could be the light that helps a child fall asleep or, for example, an air conditioner.

Control via your voice or signals


Not only one device can be controlled, you can form groups of devices and control them with one command. Possible devices include RF-controlled lamps, switches and door openers. In addition, the other transmission direction is also possible if you want to receive the signals from sensors for magnetic fields or infrared radiation. An IR sensor is a typical component of an alarm system because it can detect the presence of a person even in the dark.
Item includes:
SONOFF RF BridgeR2 433 Smart Hub
operation manual