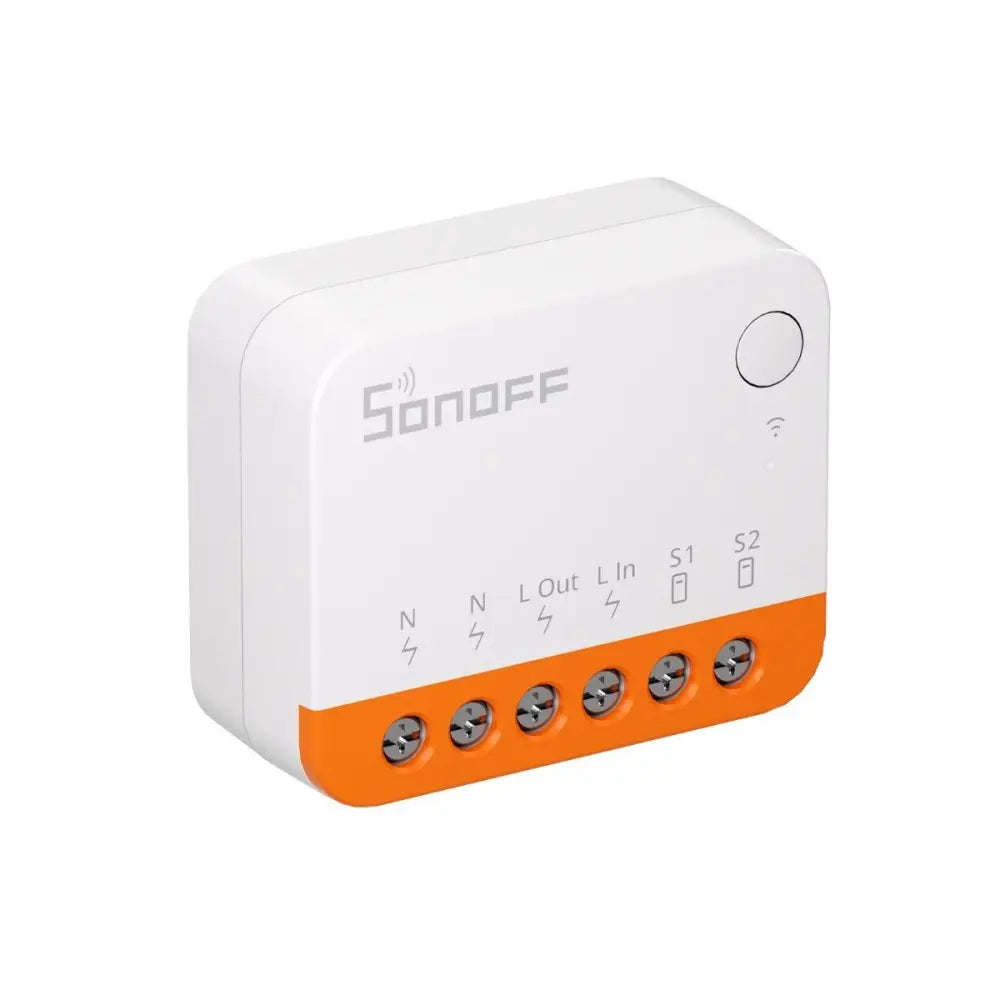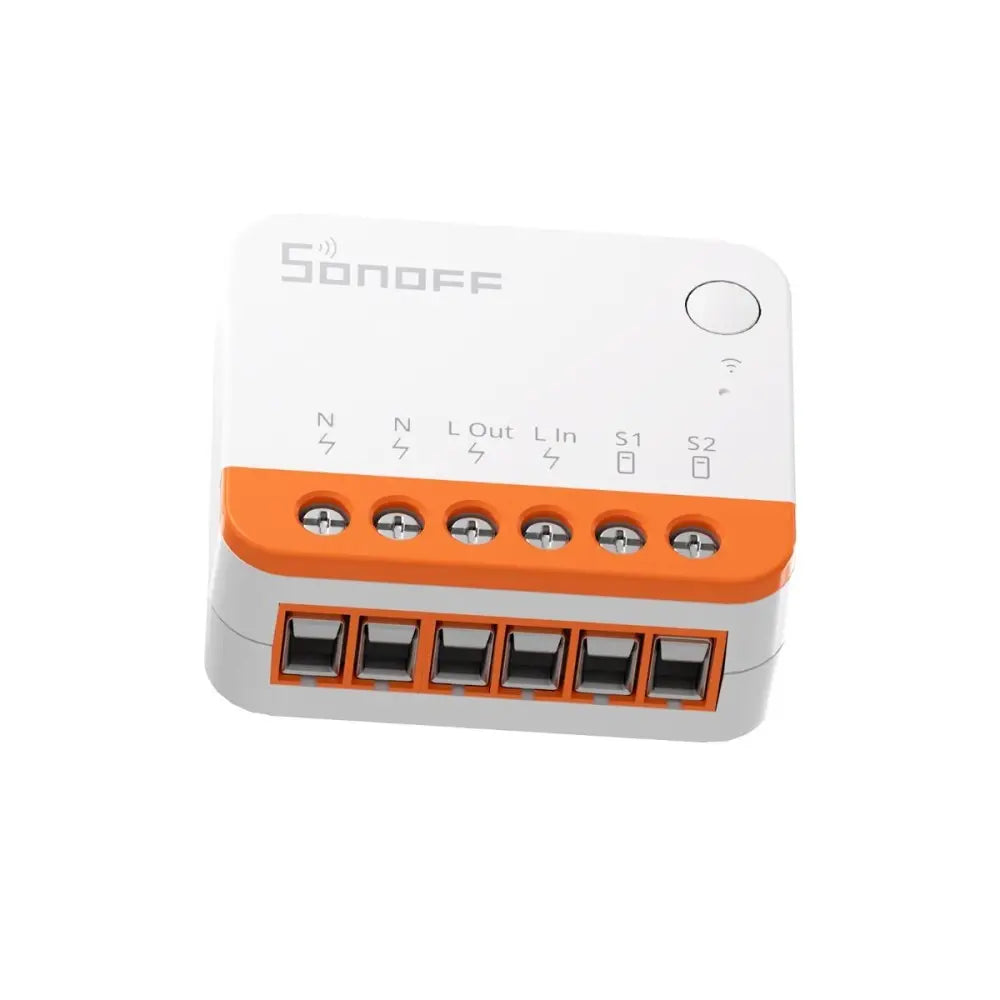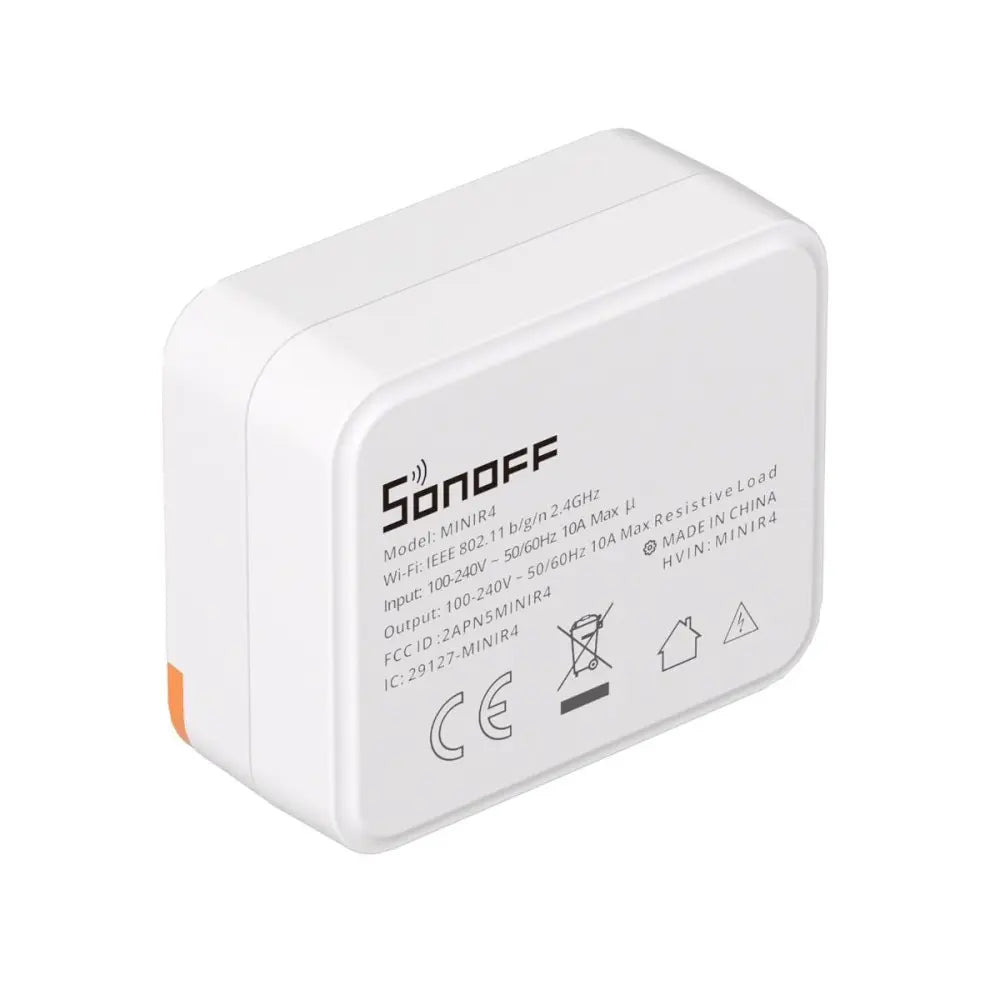 SONOFF MINIR4 Extreme
---
The SONOFF MINIR4 Extreme is a Wi-Fi Smart Switch that you can use to make your switches, buttons and sockets smart. The MINIR4 Extreme scores points with its size of just 39.5 x 33 mm. This means that the Smart Switch from SONOFF fits into any flush-mounted box. Control light switches, door locks or sockets and easily retrofit the relay.


Safe cut-off relay mode
Powerful ESP32 processor
Allows app and voice control
Small dimensions of 39.5 x 33 mm
TÜV, CE and FCC certified
High fire resistance
Home Assistant compatible
Wi-Fi communication protocol

What is "Isolation Relay Mode"?
The cut-off relay mode allows you to control the device, regardless of the switch or button position. In normal mode, your light can be turned on or off using the toggle switch. Within the isolating relay mode, the state of the light (on or off) can be decoupled from the toggle switch. This means that the switch can be activated without the previously determined state of the light changing.
Item includes:
1 x SONOFF MINIR4 Extreme