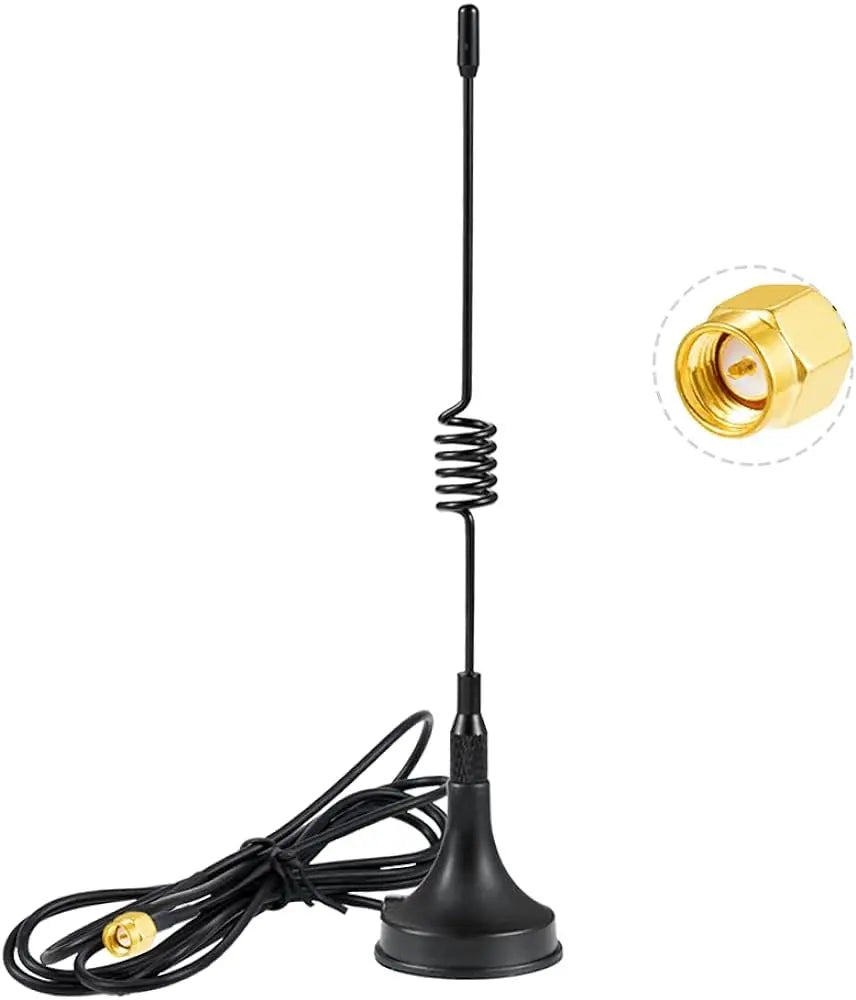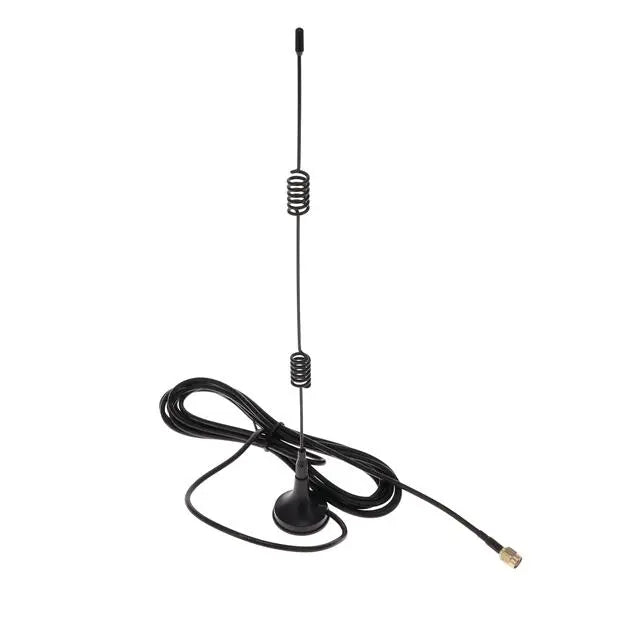 SMA magnetic base antenna 433MHz / 868MHz / 2.4 GHz
---
This antenna can be used to increase the range of the Homematic CCU1, CCU2, CCU3, CHARLY radio module and RaspberryMatic. For all devices that work with the 868 MHz, 433 MHz or 2.4 GHz frequency. This compact omnidirectional "rubber duck" SMA antenna provides wide coverage and 2dBi gain.

The antenna has a

magnetic base and the cable is 1.5m long.

. It is suitable as a replacement RF antenna for many access points and radios equipped with SMA connectors, including mobile, PCMCIA card, navigation device, vehicle wireless device, etc. Works for the current digital MOBILE systems.