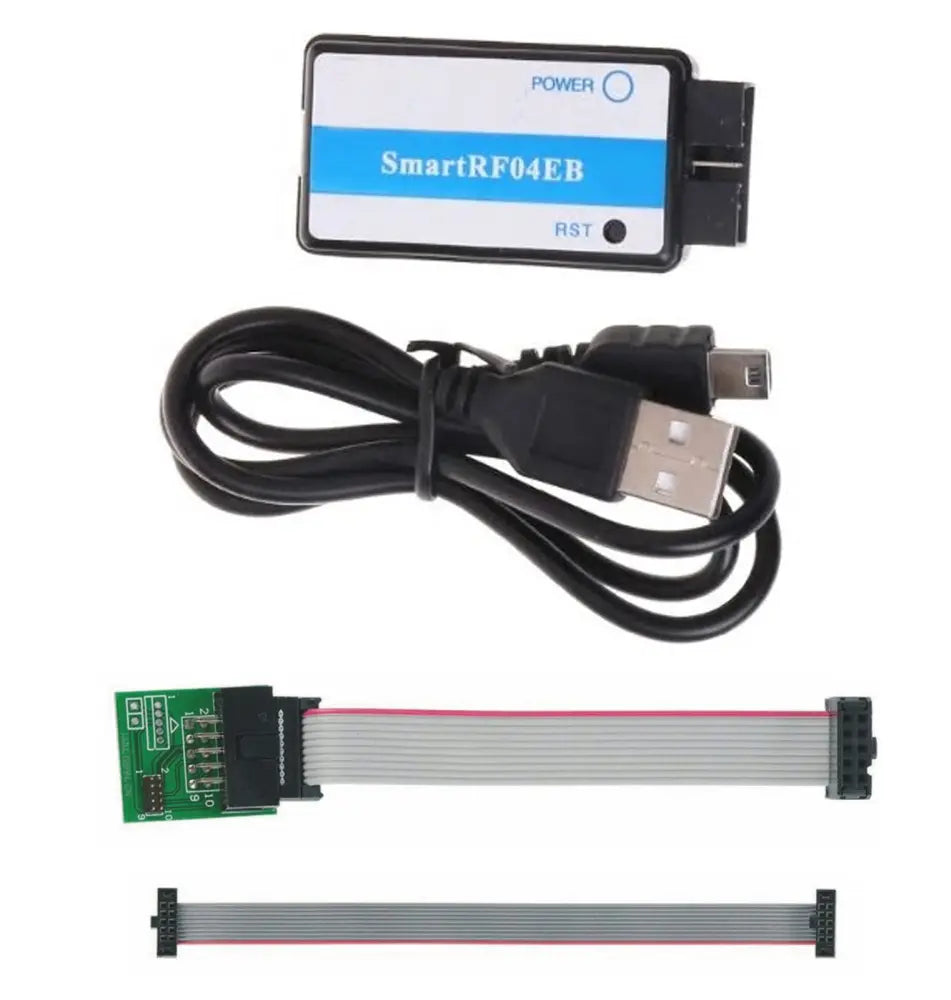 CC Debugger SmartRF04EB + adapter cable
---
A CC Debugger SmartRF04EB + adapter cable set is sold here. This set includes:
CC Debugger SmartRF04EB ZigBee Programmer
Adapter cable
USB cable

The programmer can be used to flash the CC2531 or CC2530 ZigBee USB Sick with an alternative firmware, e.g. CC2531ZNP-Prod.hex from Koenkk.

There is also an adapter cable, without this adapter cable it is not possible to connect the CC2531 ZigBee USB-Sick to the programmer.