Here is a short guide on how to change the serial number under Windows on a Nano V3 with FTDI chipset .
First, the program FT_Prog from Download and install here .
The FTDI driver from here download and install.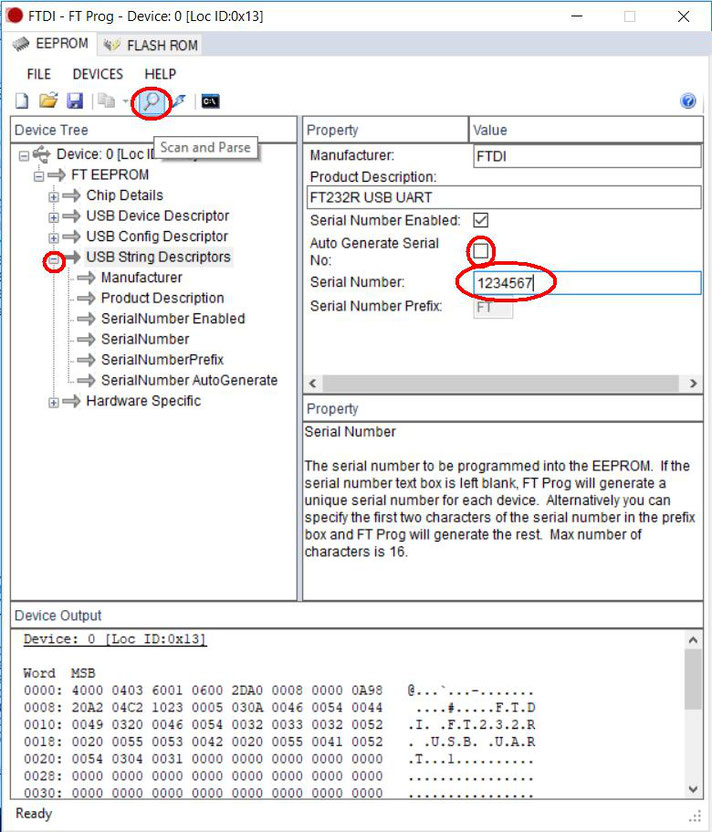 Start the FT_Prog program
Click on the "Scan and Parse" magnifying glass icon
Open the "USB String Descriptors" tab
Uncheck "Auto Generate Serial No".
Enter a new serial number (1-16 characters) in the example 1234567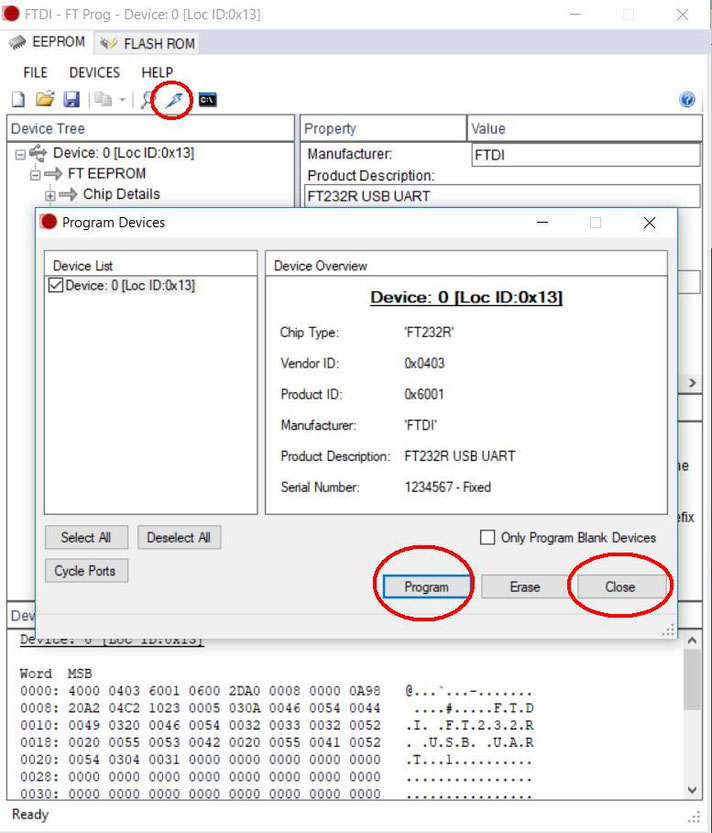 Now press the small lightning symbol "Program Devices".
Now a window will open and now press the "Program" button, after about 5 seconds press the "Close" button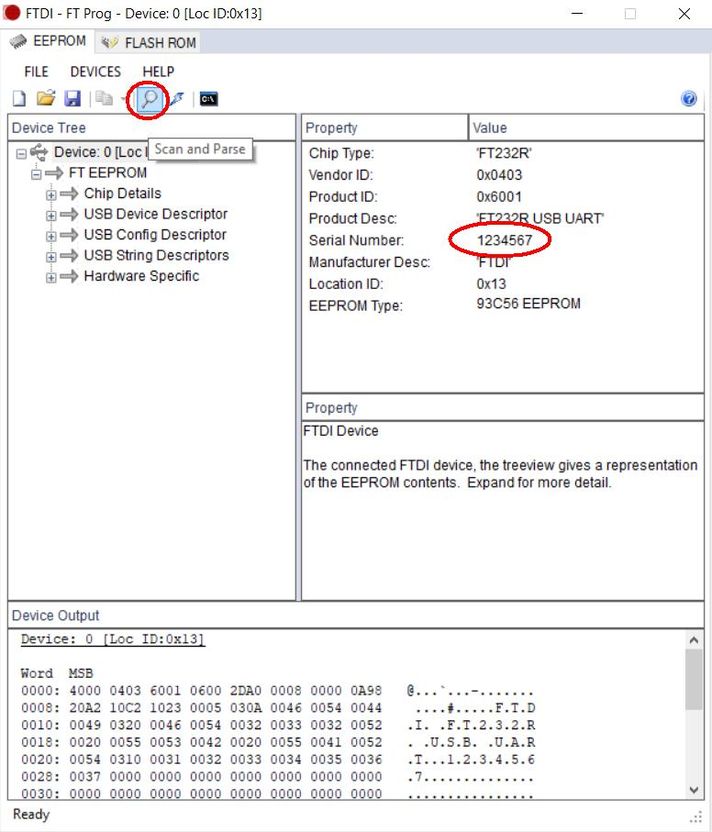 Now check whether the serial number has been changed. To do this, click the "Scan and Parse" magnifying glass icon again
In the example, under "Serial Number" it should now be 1234567
DANGER!!!

 

There are FTDI Nanos where the serial number cannot be changed, so-called Clone Nanos .